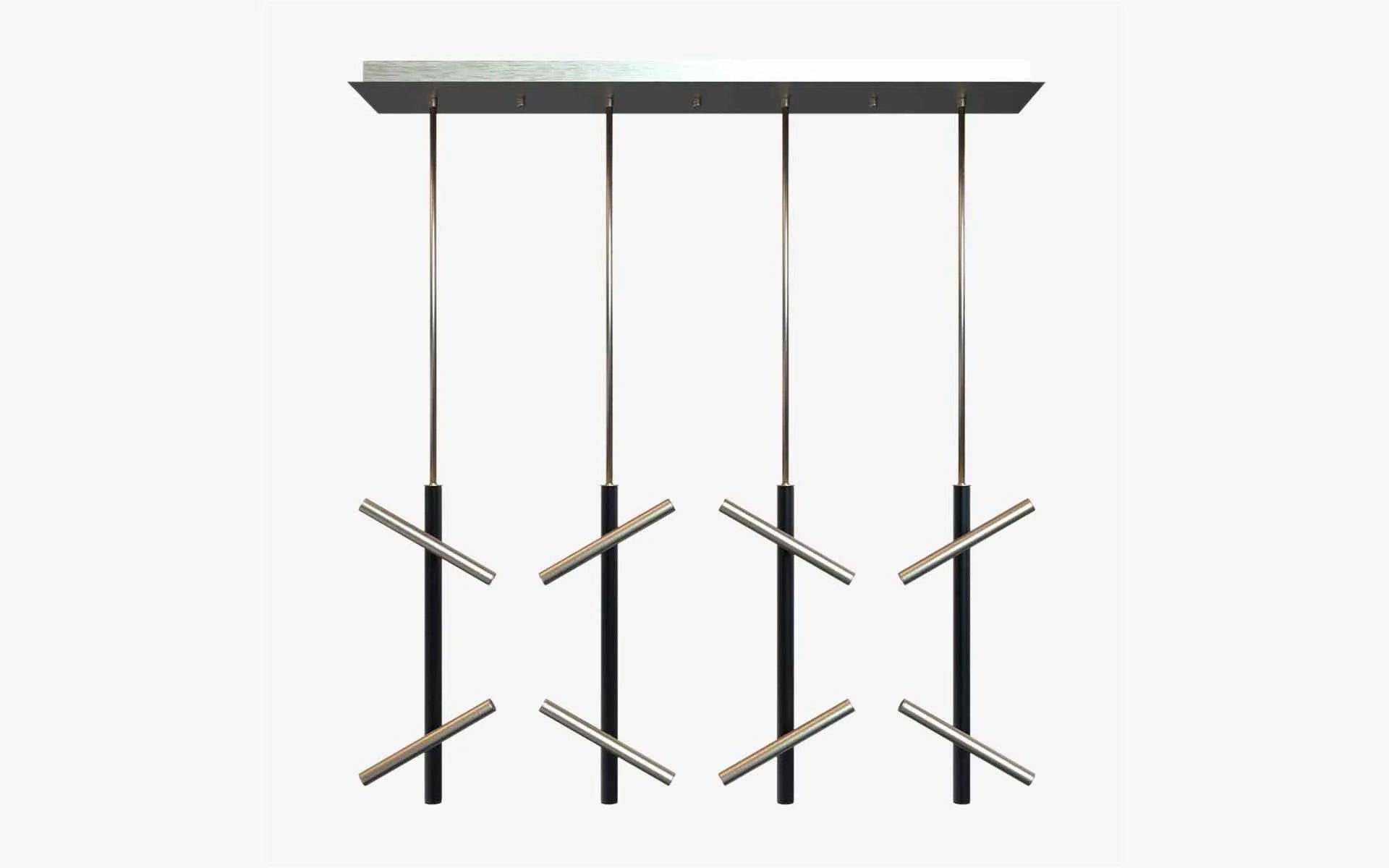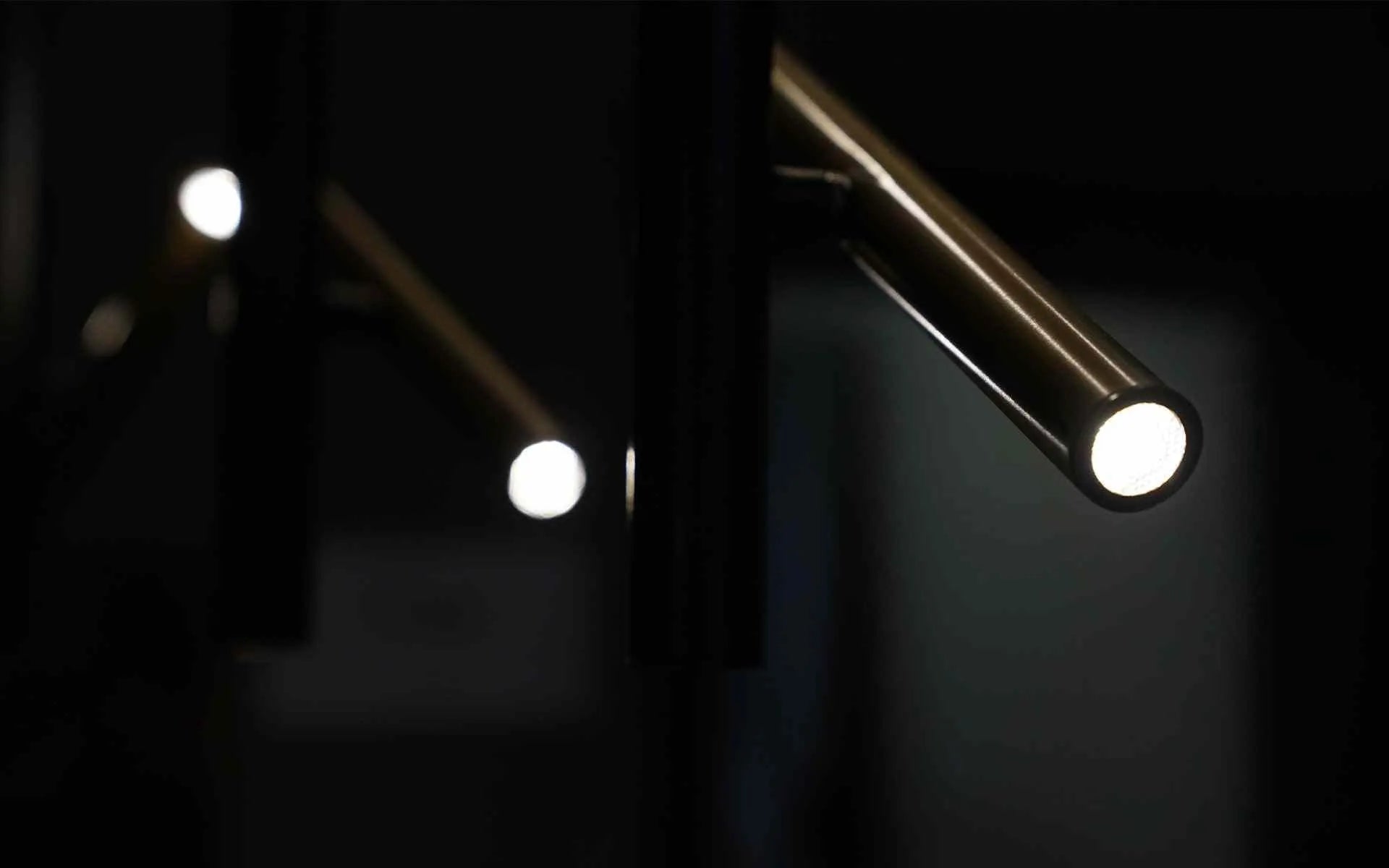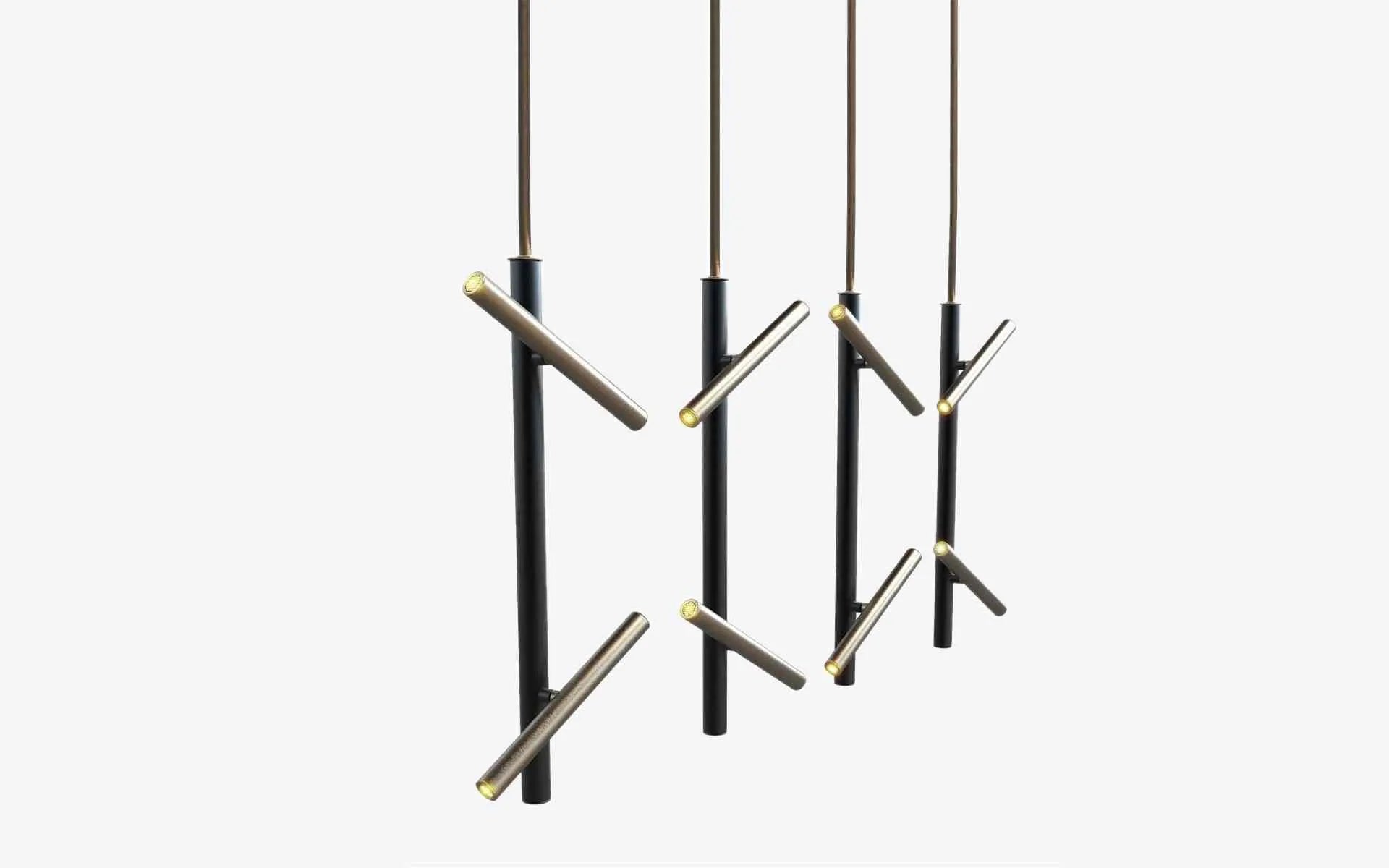 Irregular Quad Pendant Lighting
SKU: 9000000027705
Free shipping all over Turkey.
The quality of the lighting in the spaces directly affects the ambiance and psychology. The homogeneous spread and softness of the light in this direction is always the focus of Lagu's designs. It adds a new breath to your living space with the right lighting systems. The modern and balanced look of the IRREGULAR series can instantly create the atmosphere you are looking for at this point. Combining brass and black metal, IRREGULAR quadruple pendant lighting is ready to add elegance to your space as a multiple light source.

Length: 160 cm / 62.9 inch
Depth: 22 cm / 8.6 inch
Height: 124 cm / 48.8 inch
Brass Coated Metal
Adjustable Height
Proprietary Design
At lagu we develop beautiful designs from the finest materials to ensure a high, long-lasting quality. That's why we offer a 5-year warranty on all our product designs. The warranty provided by lagu is valid according to the terms and conditions set forth in these warranty terms and is a special extra service we offer in addition to the legal warranty. Therefore, the warranty does not affect your rights under applicable law.
Bonus, World, Maximum, CardFinans, Paraf, Axess, and Advantage credit cards are accepted for installment payments.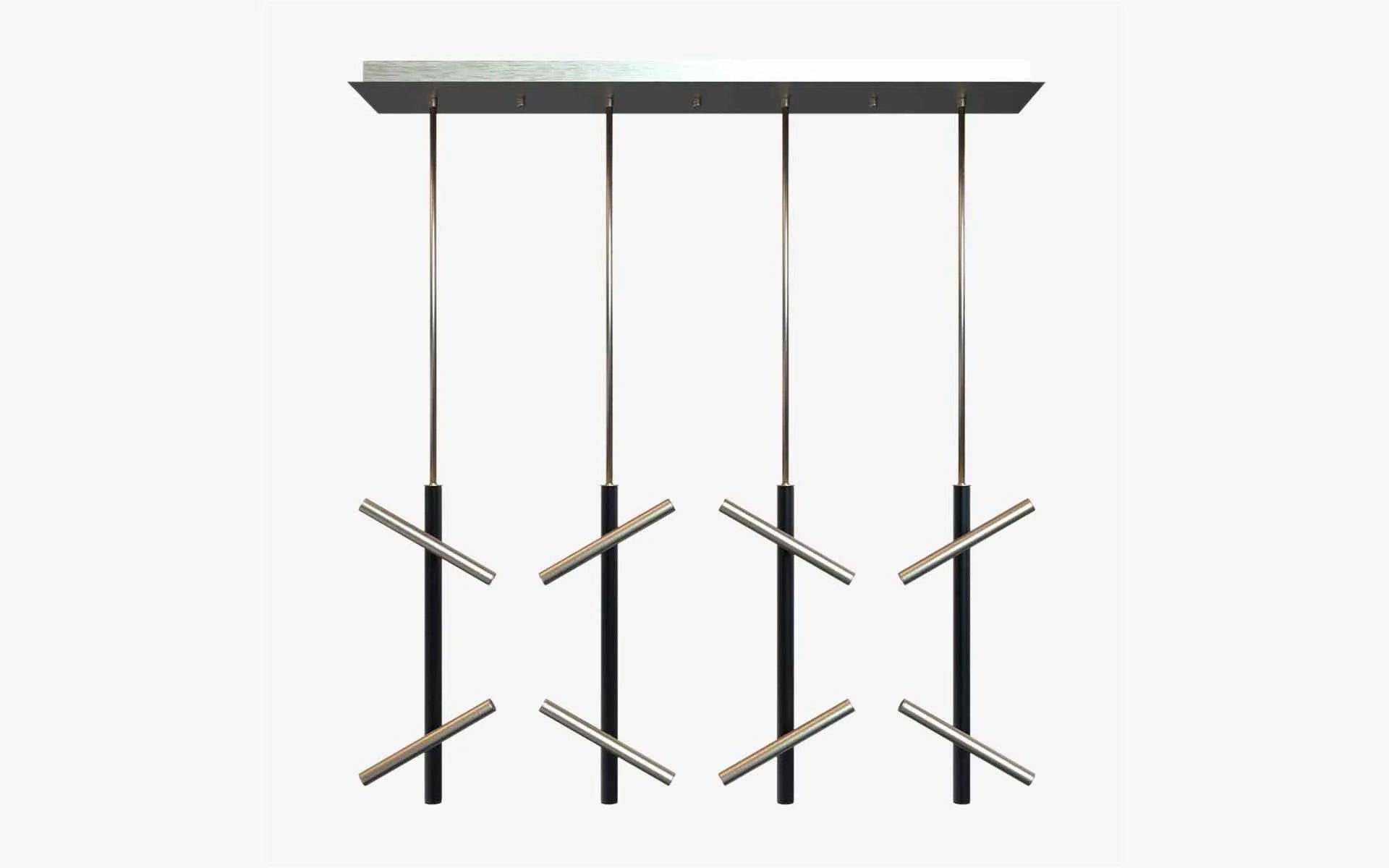 lagu
Irregular
The IRREGULAR series, which stands out with furniture that captures aesthetics in an irregular form and lighting solutions that distinguish itself from the like, brings life to living spaces with its elegance and warm materials. The collection, where we see the unsymmetrical variations of walnut and brass, which has become the signature of lagu, promises a contemporary and long-lasting design language. IRREGULAR series, which has different options for lighting enthusiasts, will provide a calm atmosphere by spreading homogeneous light in your space.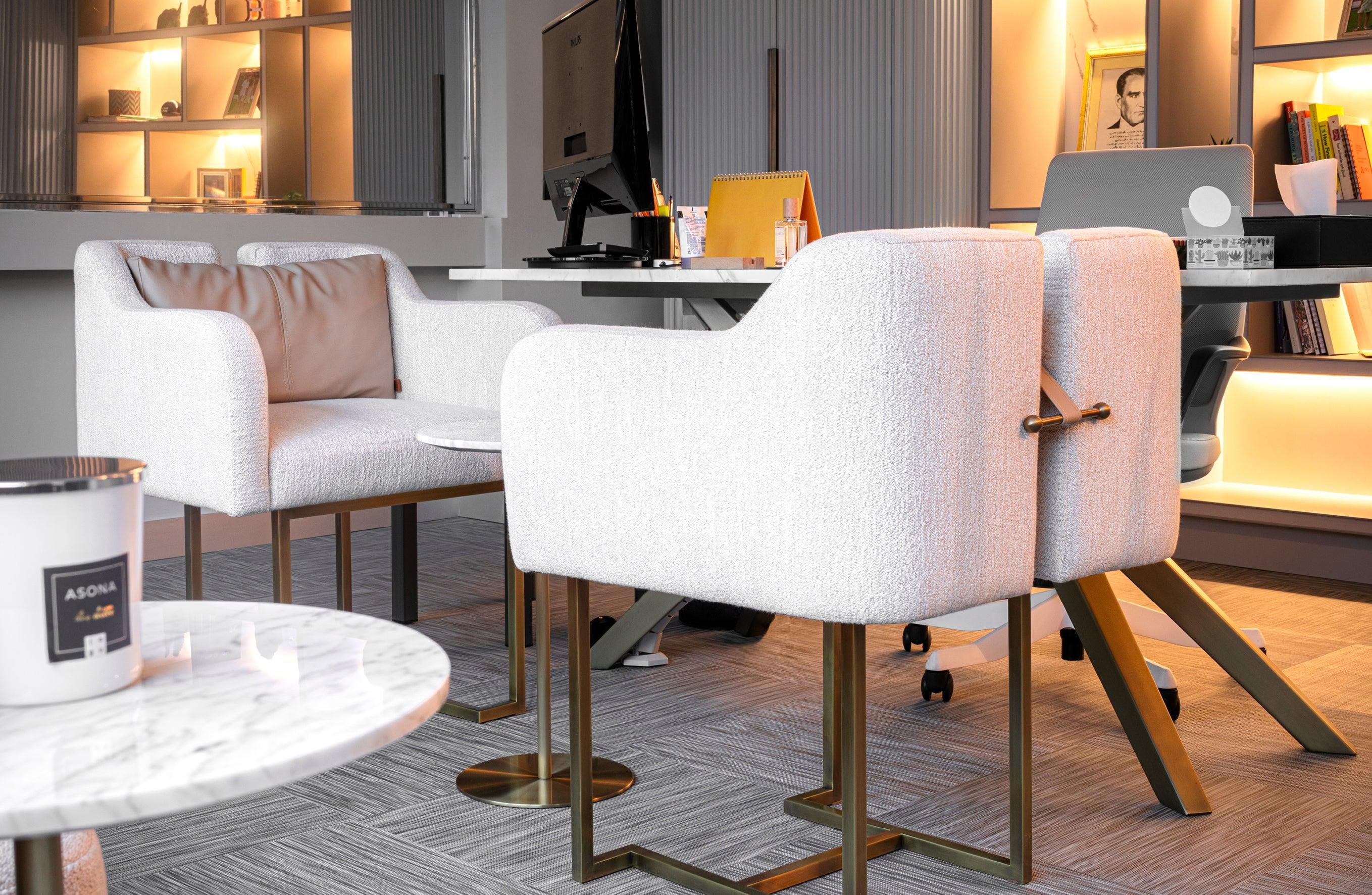 lagu
INTERIOR DESIGN AND CONSULTANCY
At lagu, we work together from the beginning of the project instead of taking over your existing space. We understand the goals of your business, office, or living space and create a project plan according to your desires.
BOOK AN APPOINTMENT
Your orders within Istanbul will be delivered by lagu the next day.

For your furniture orders outside of Istanbul, the shipping fee is agreed with the most suitable shipping company and notified to you after your order.

Shipping fees for your international orders may vary with the effect of disruptions in procurement and transportation processes.
Yes, we can customize furniture and possible accessories in size, colour, height, dimensions and materials.
Yes, we ship to all over the world. Shipping costs will be calculated and invoiced after your order.

Shipping fees for your international orders may vary with the effect of disruptions in procurement and transportation processes.
Do you send fabric and material samples?

Yes, fabric, marble etc. We can deliver material samples to your address if you wish. You can request fabric samples from the sample request page. For other material and material requests, you can contact us from the communication section.
You might also like these