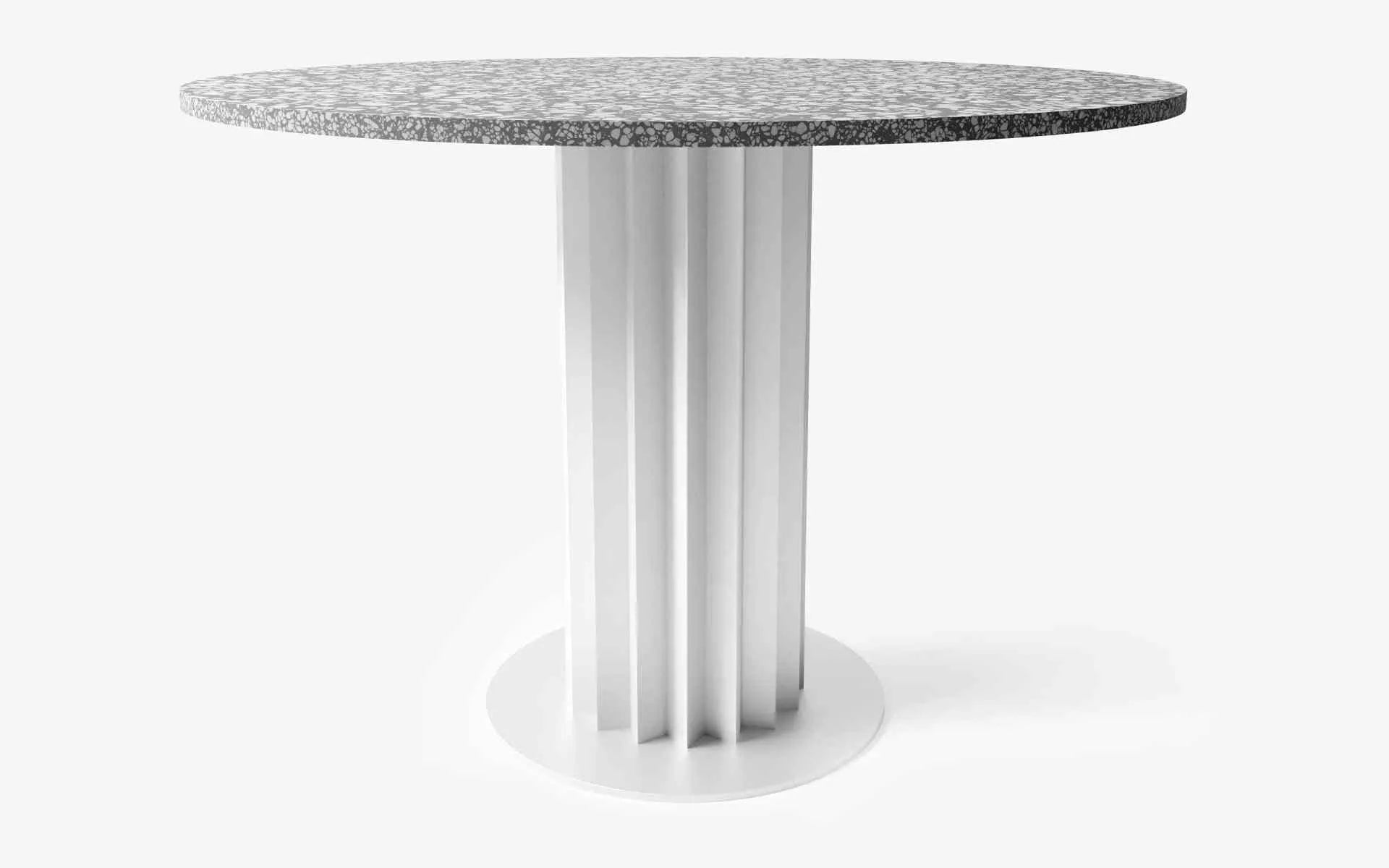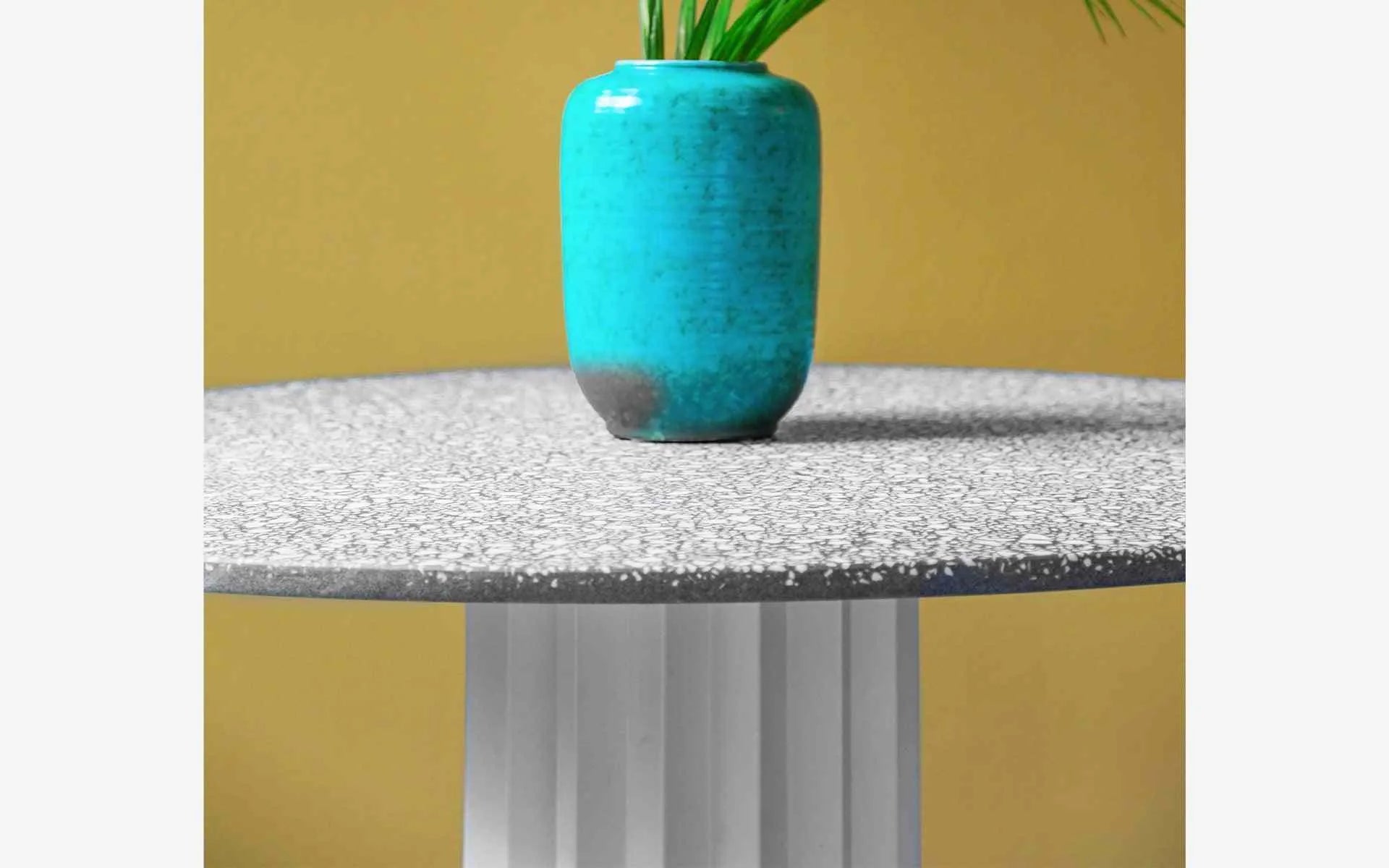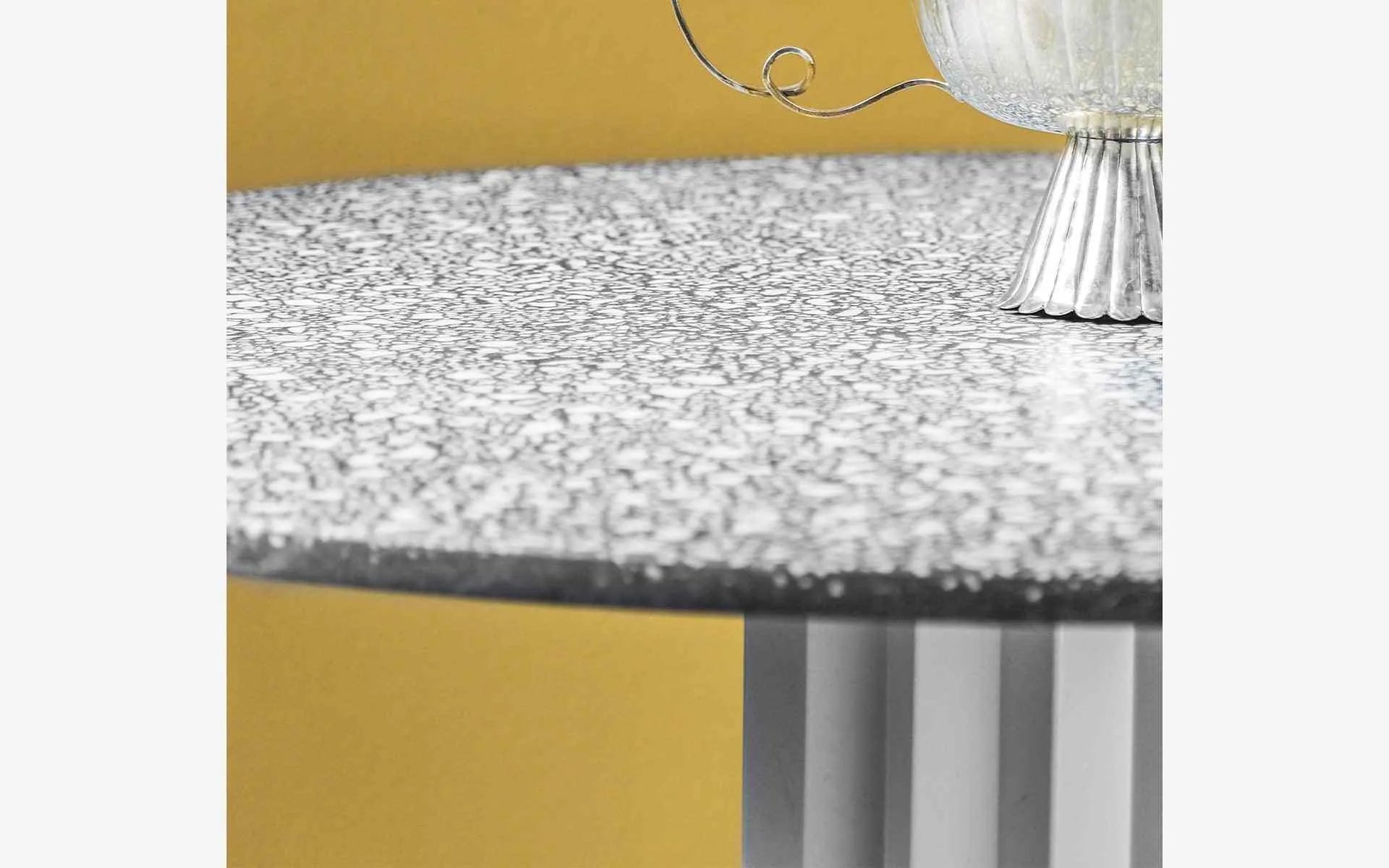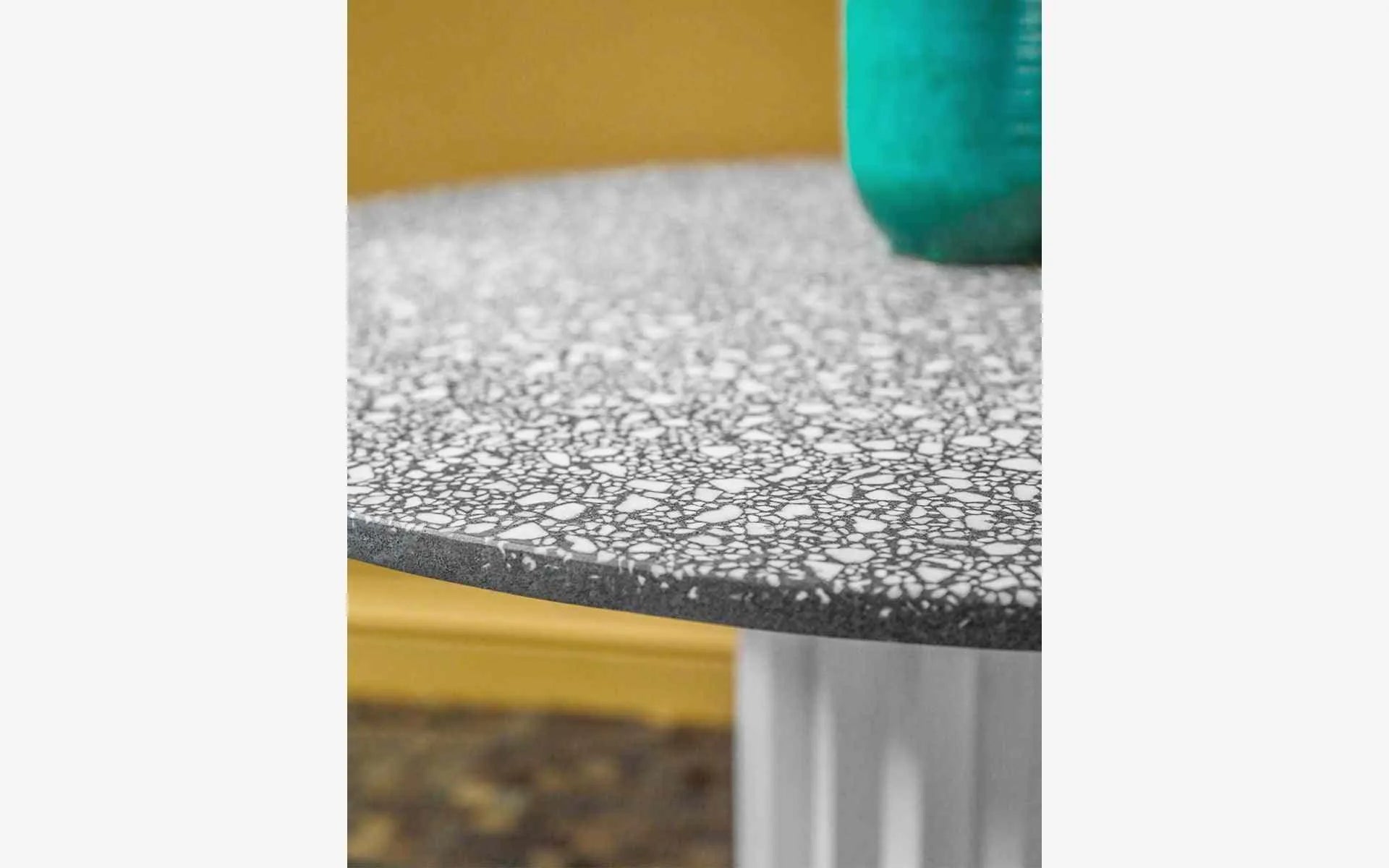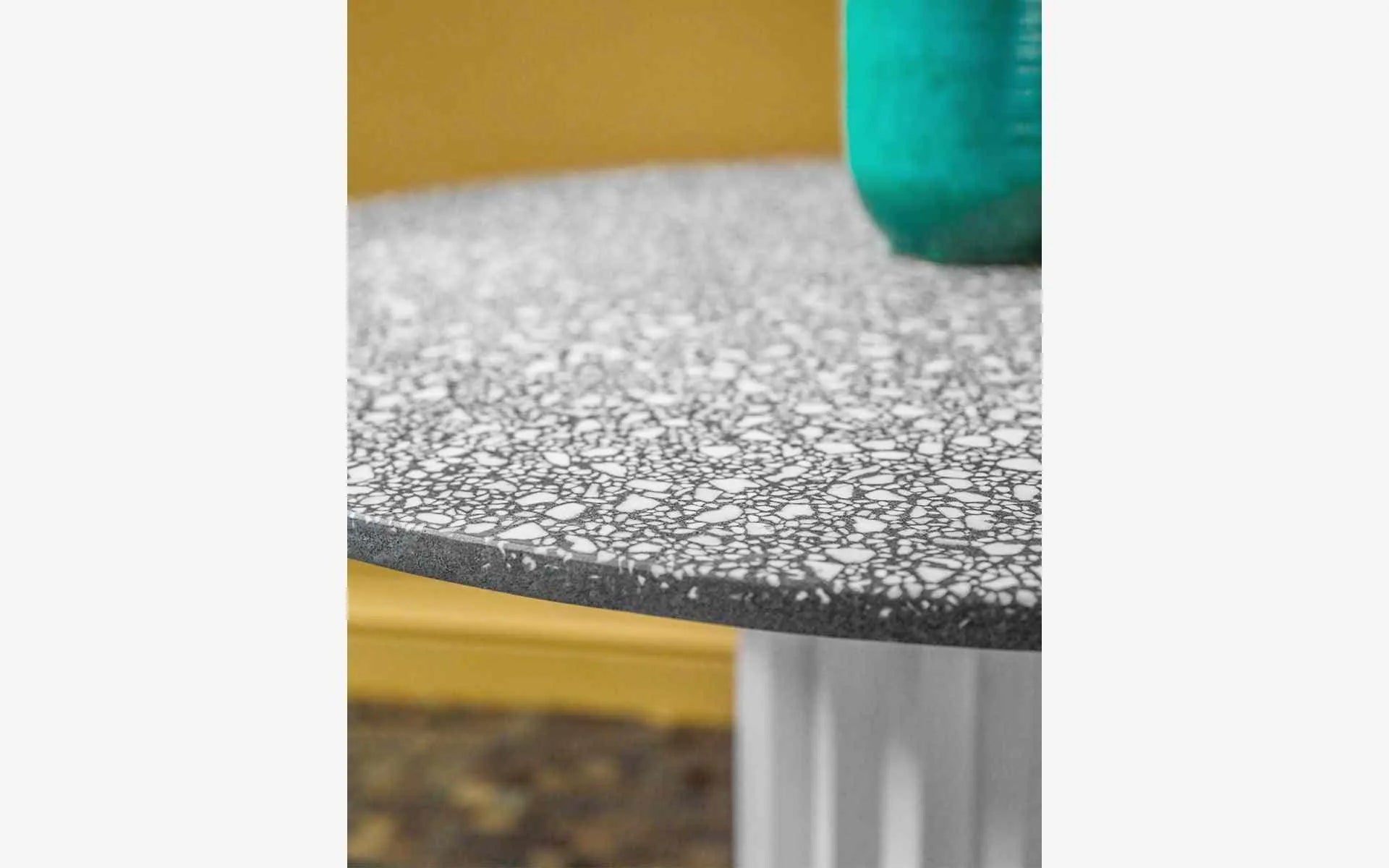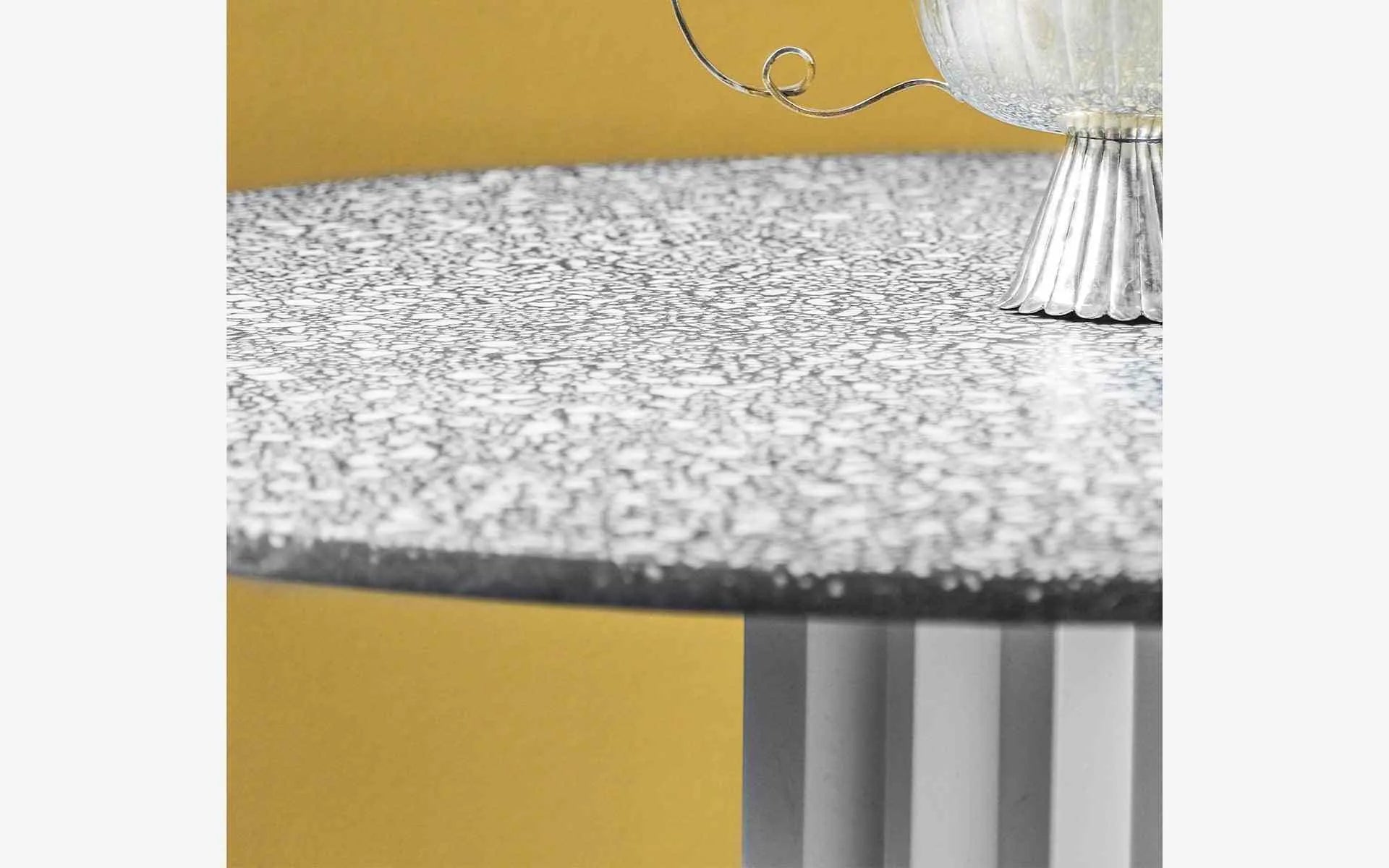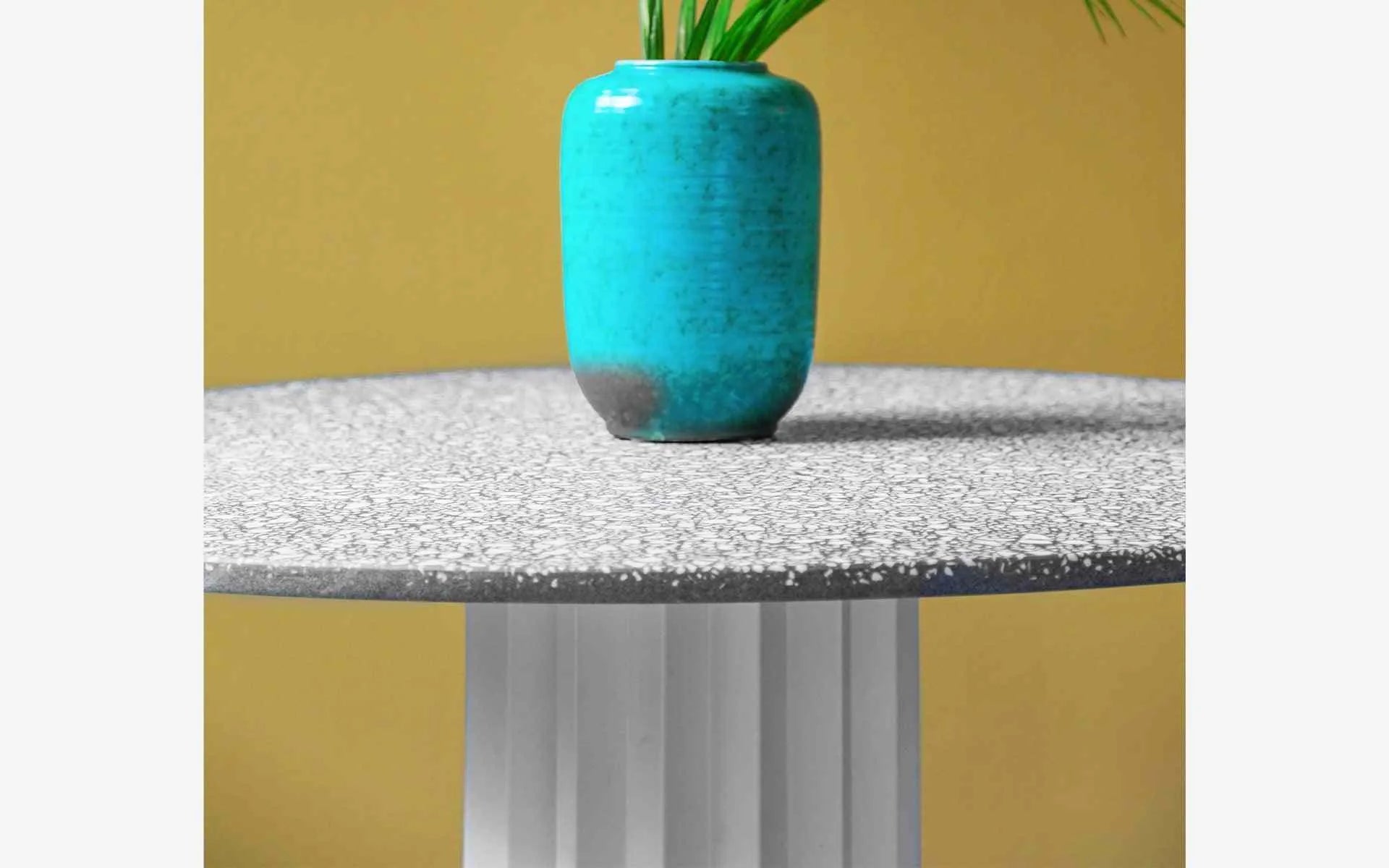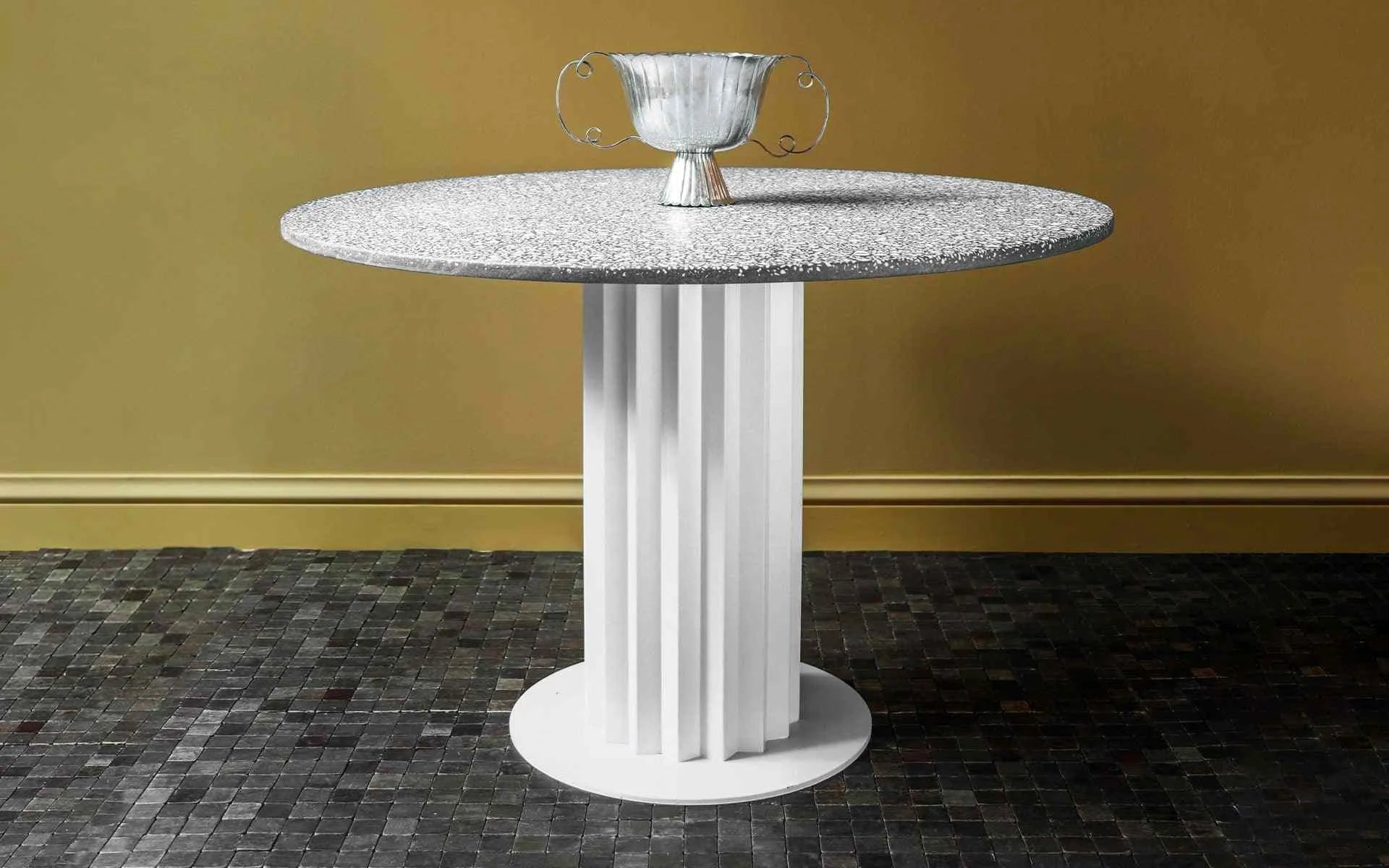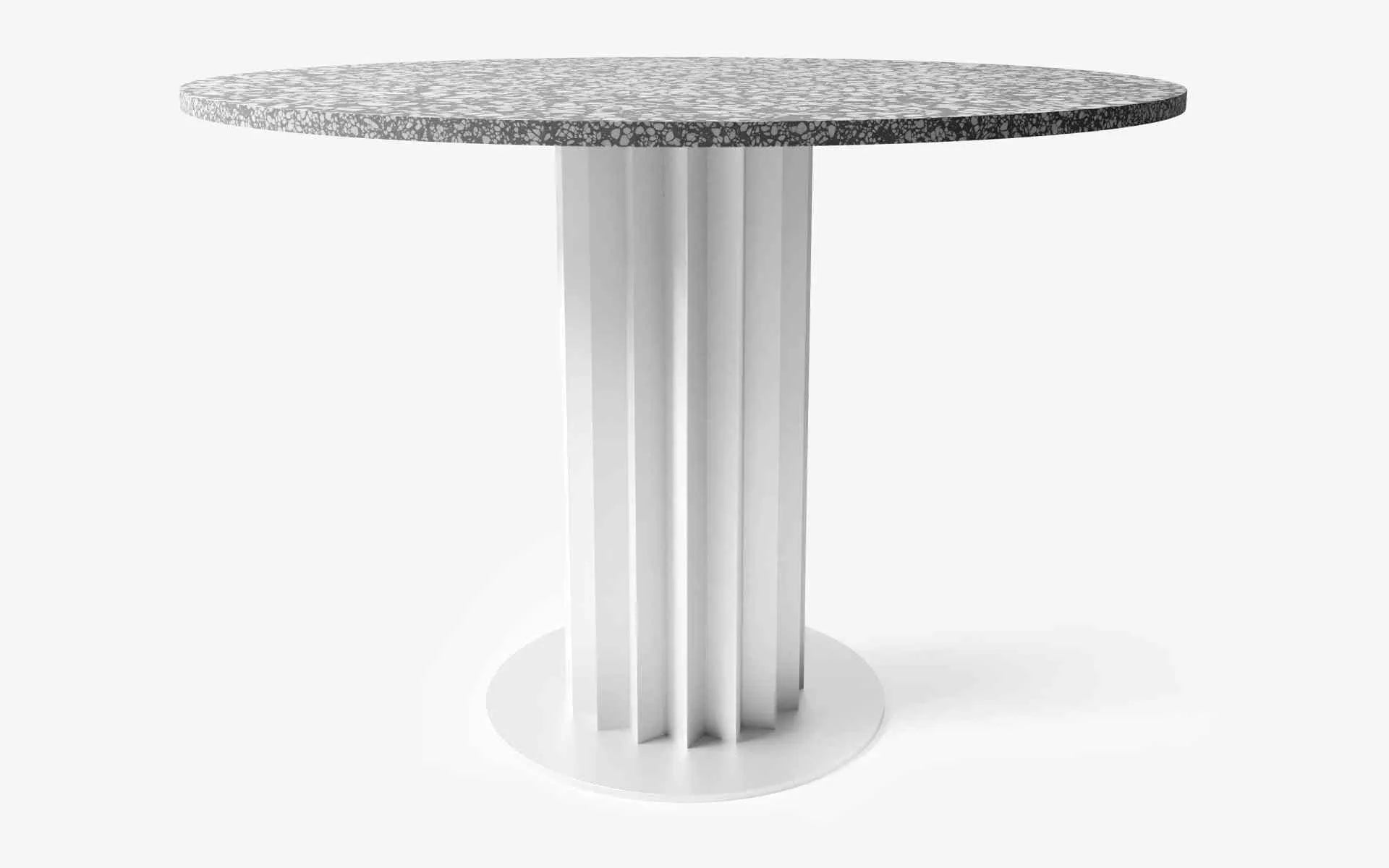 Recalled Round Table White Metal Terrazzo
SKU: 9000000027637
Free shipping all over Turkey.
Inspired by ancient cities, the RECALLED series brings the fascinating aesthetics of the past to daily lives. The dining tables, which reveal the strong style of the collection in the most elegant way, will become the center of your colorful dinners. RECALLED table with natural Terazzo top and white column legs brings Greek temples to your dining area with its material and form.
Diameter: 110 cm / 43.4 inch
Height: 76 cm / 29.9 inch
Terrazzo Table Top
White Static Painted Metal Leg
For 4 Person
Proprietary Design
At lagu we develop beautiful designs from the finest materials to ensure a high, long-lasting quality. That's why we offer a 5-year warranty on all our product designs. The warranty provided by lagu is valid according to the terms and conditions set forth in these warranty terms and is a special extra service we offer in addition to the legal warranty. Therefore, the warranty does not affect your rights under applicable law.
Bonus, World, Maximum, CardFinans, Paraf, Axess, and Advantage credit cards are accepted for installment payments.
lagu
Recalled
lagu's use of ancient Anatolian and Greek civilizations on his inspiration board creates eclectic collections. The RECALLED series reflects the parts of this panel that were influenced by Greek architecture and lifestyle. The columns, which are the main figures of the collection based on the dining areas, give you the chance to create a movie set in your space. RECALLED, which offers the integrity of different materials from marble, traveten, terrazzo, matt chrome, wood and brass, will bring history back to life in your home.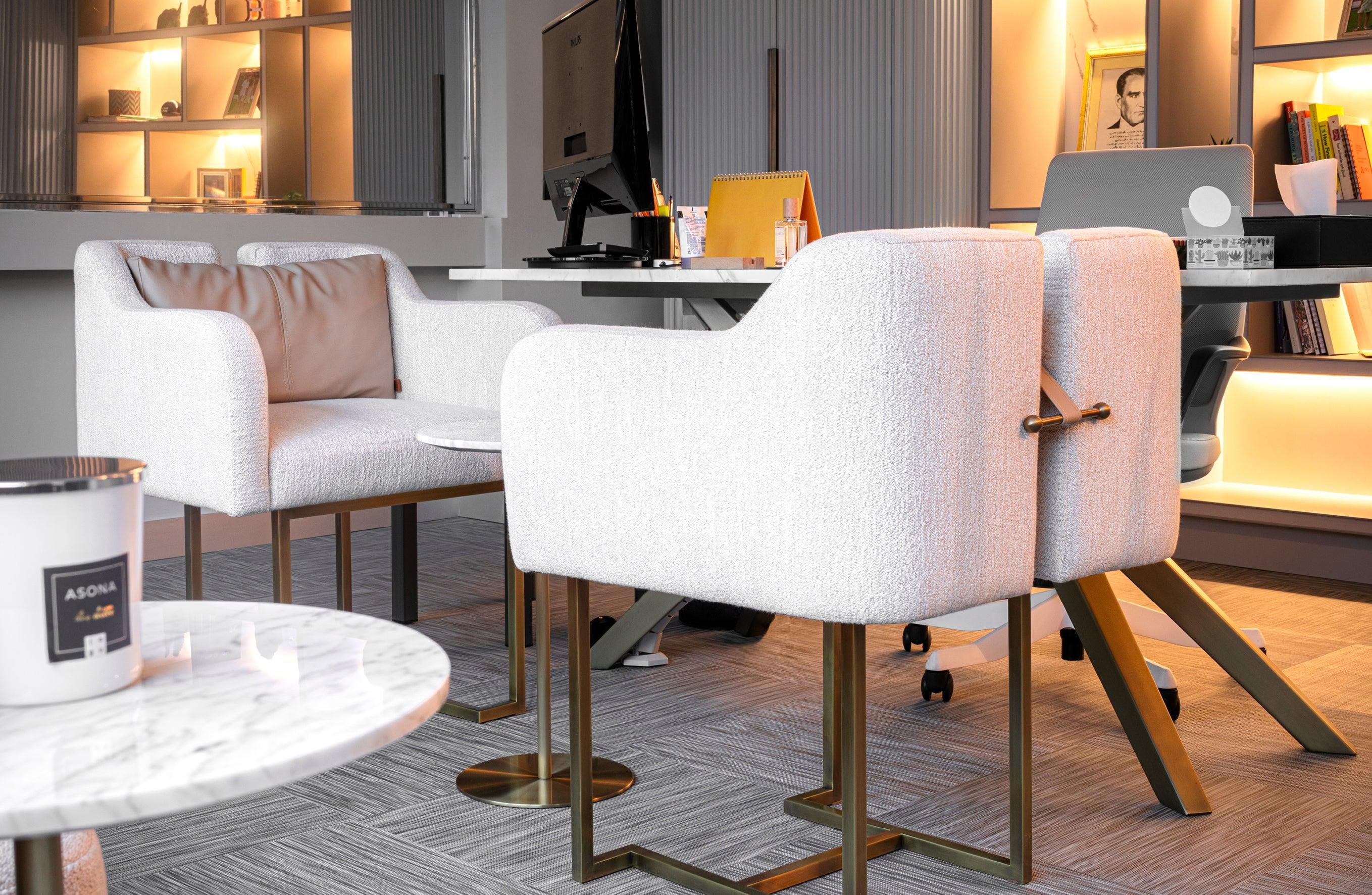 lagu
INTERIOR DESIGN AND CONSULTANCY
At lagu, we work together from the beginning of the project instead of taking over your existing space. We understand the goals of your business, office, or living space and create a project plan according to your desires.
BOOK AN APPOINTMENT
Terrazzo is a coating system that is formed by pouring crushed marble, granite or similar rock pieces onto a concrete base and treating them as a surface. Terrazzo emerged with the first terrazzo coverings made in Venice in the Middle Ages. Today, terrazzo is frequently used especially in the interiors of large buildings, in places such as halls, stairs and bathrooms.

Terrazzo is a durable and aesthetic coating system that requires very little maintenance. Terrazzo pavements can come in a variety of colors and patterns due to the rock fragments found on their surfaces. Terrazzo coatings are not affected by excessive moisture and are easy to clean. However, the surfaces of terrazzo flooring need to be polished regularly so that the surface shine can be maintained.
Your orders within Istanbul will be delivered by lagu the next day.

For your furniture orders outside of Istanbul, the shipping fee is agreed with the most suitable shipping company and notified to you after your order.

Shipping fees for your international orders may vary with the effect of disruptions in procurement and transportation processes.
Yes, we can customize furniture and possible accessories in size, colour, height, dimensions and materials.
Yes, we ship to all over the world. Shipping costs will be calculated and invoiced after your order.

Shipping fees for your international orders may vary with the effect of disruptions in procurement and transportation processes.
Do you send fabric and material samples?

Yes, fabric, marble etc. We can deliver material samples to your address if you wish. You can request fabric samples from the sample request page. For other material and material requests, you can contact us from the communication section.
You might also like these