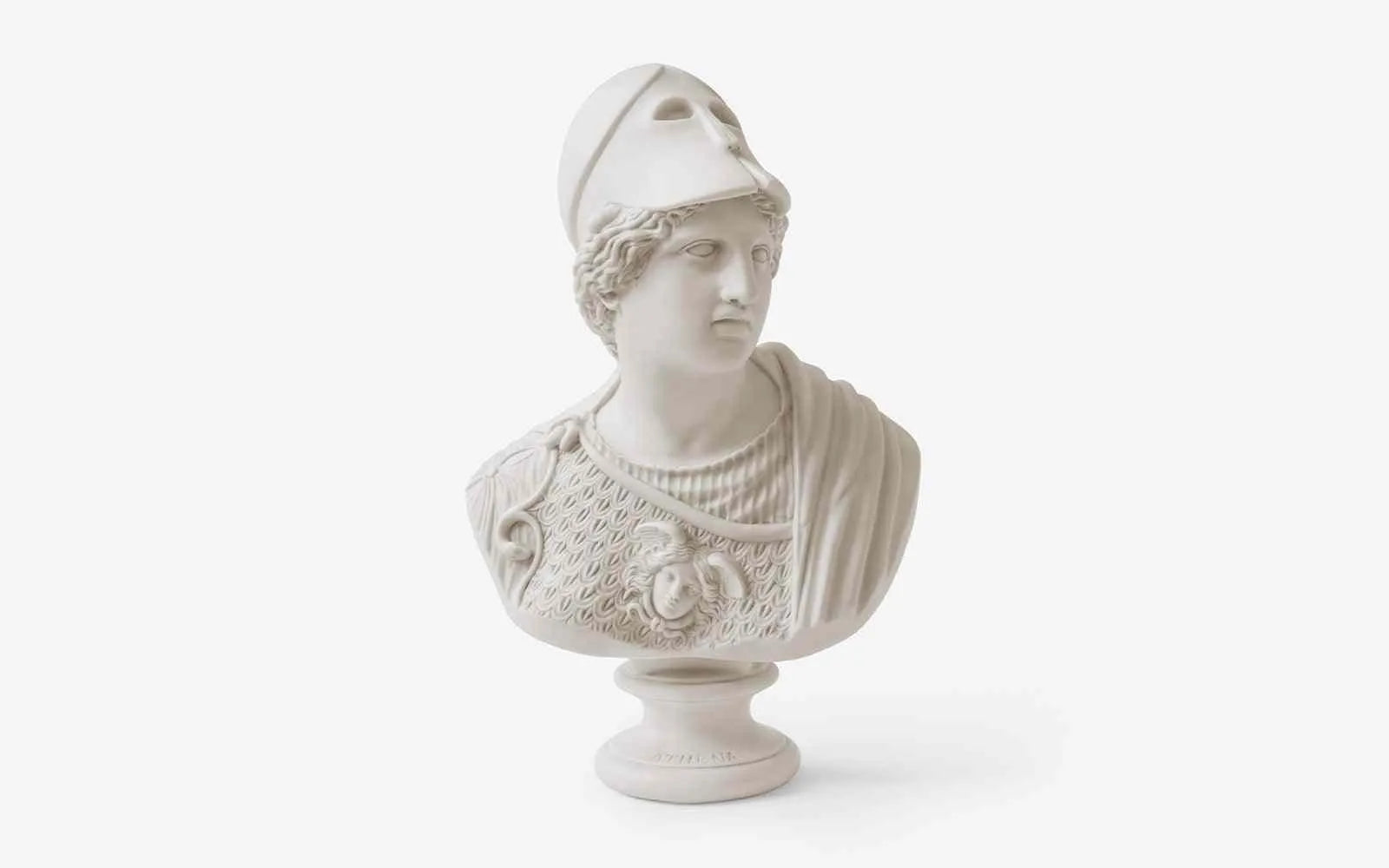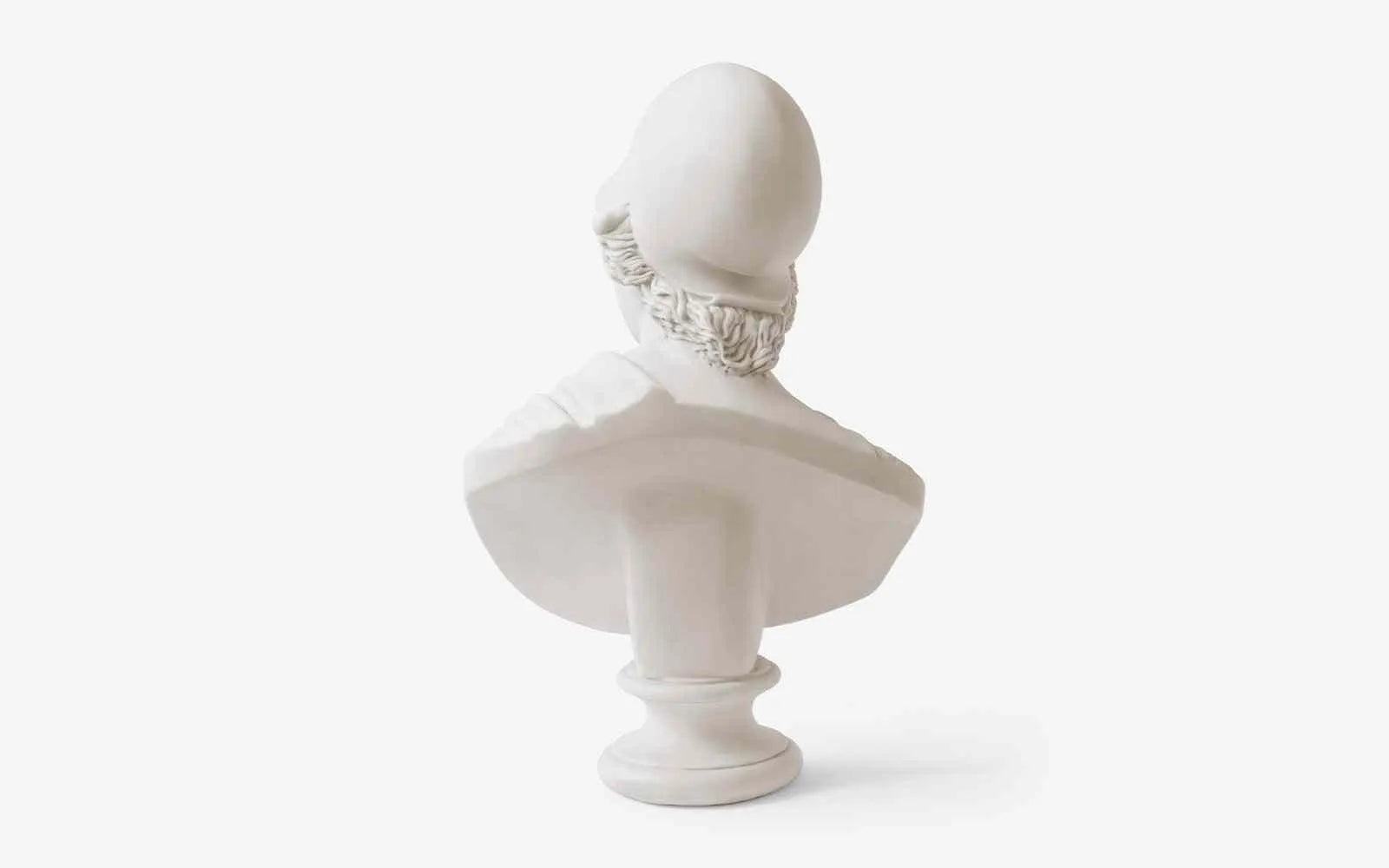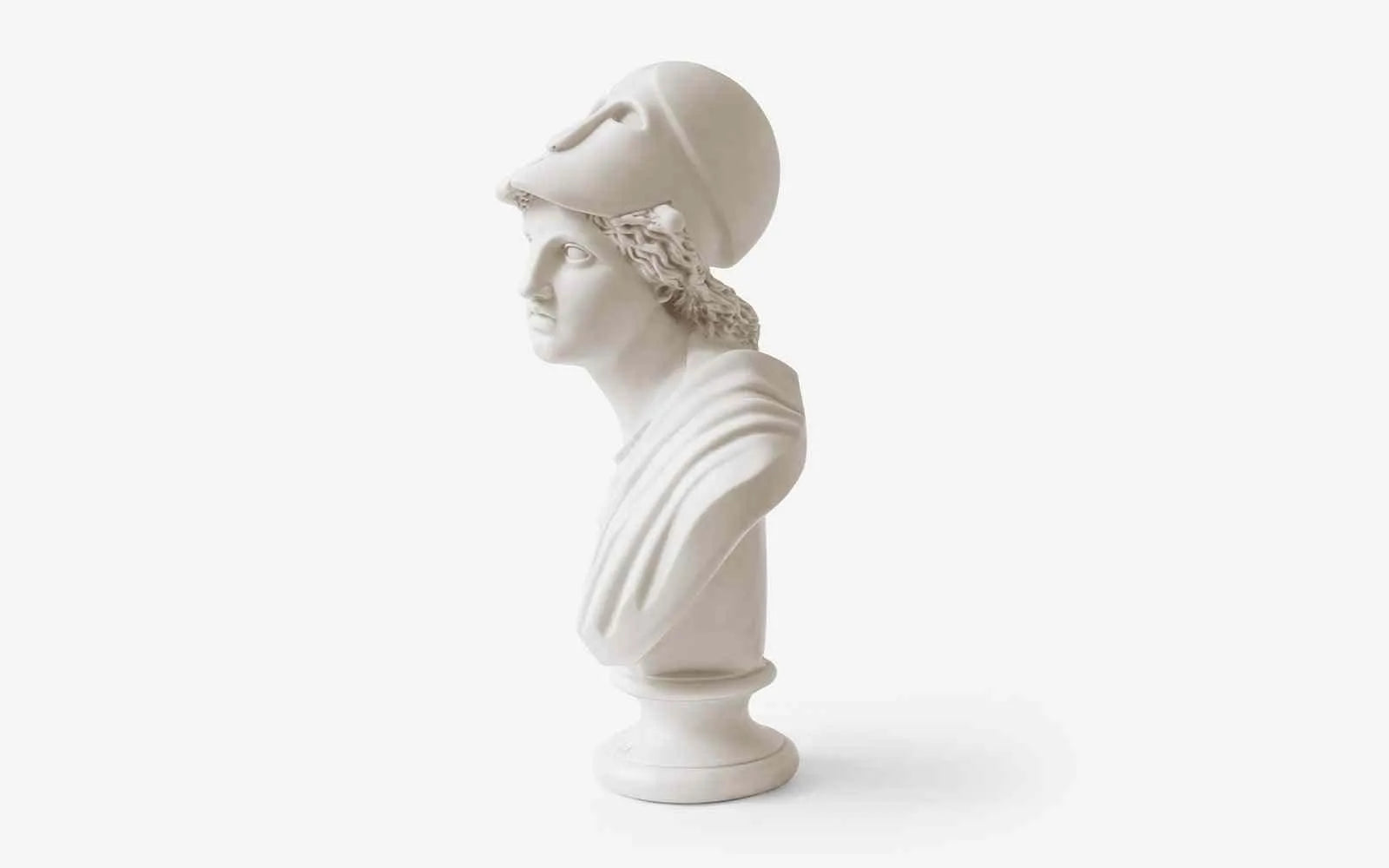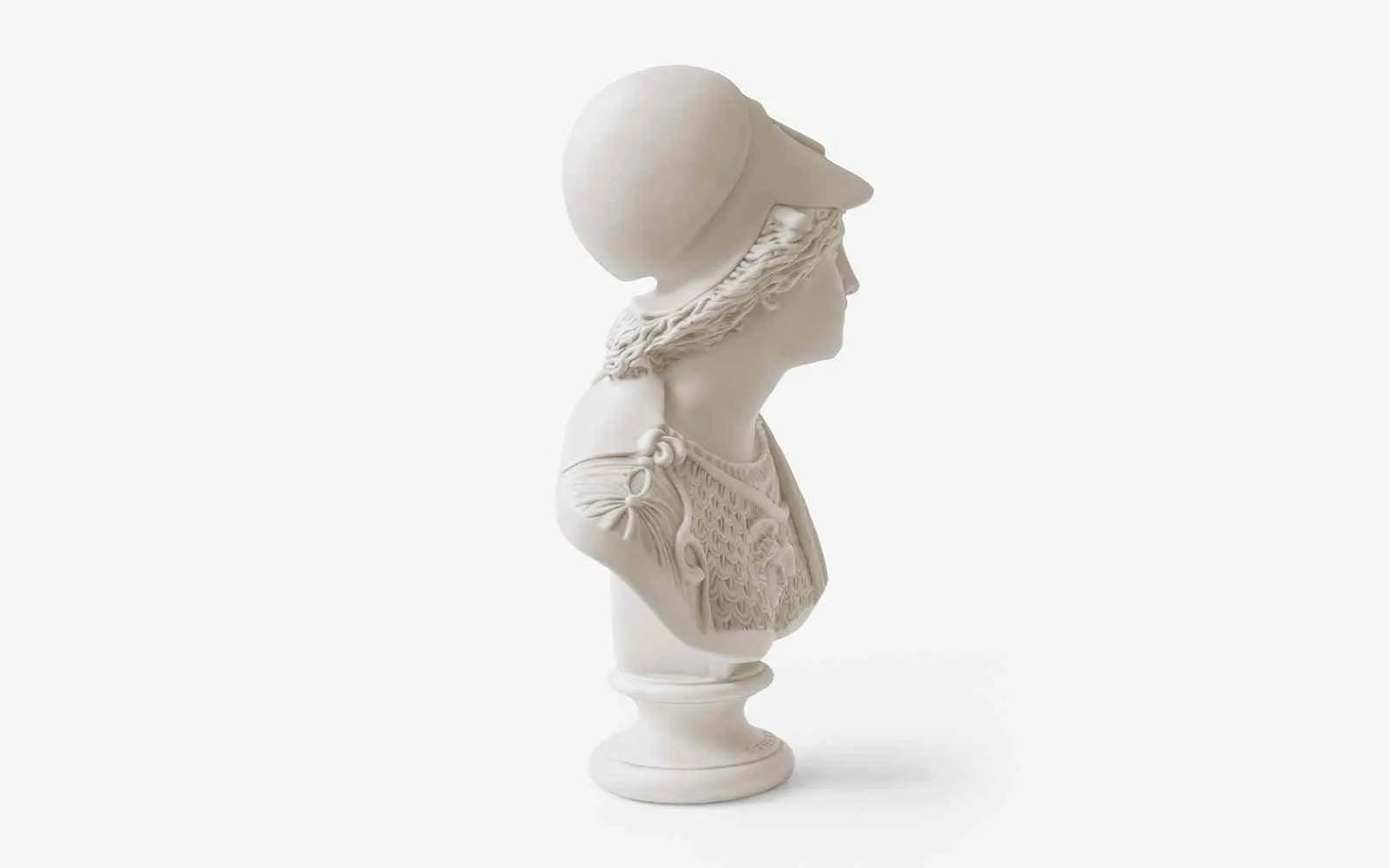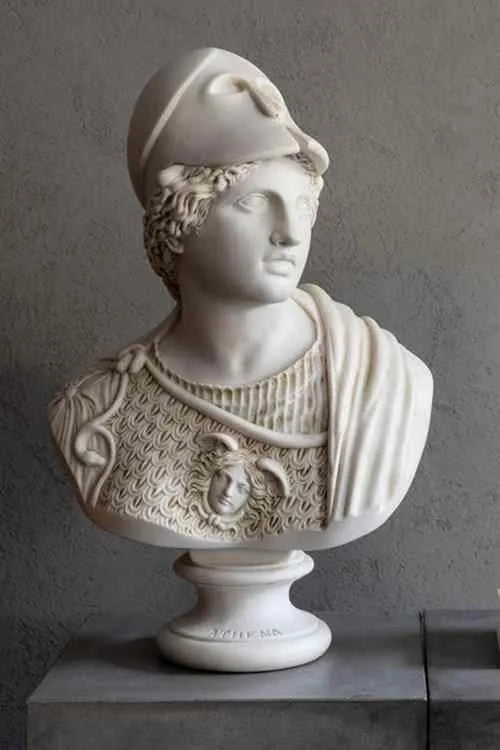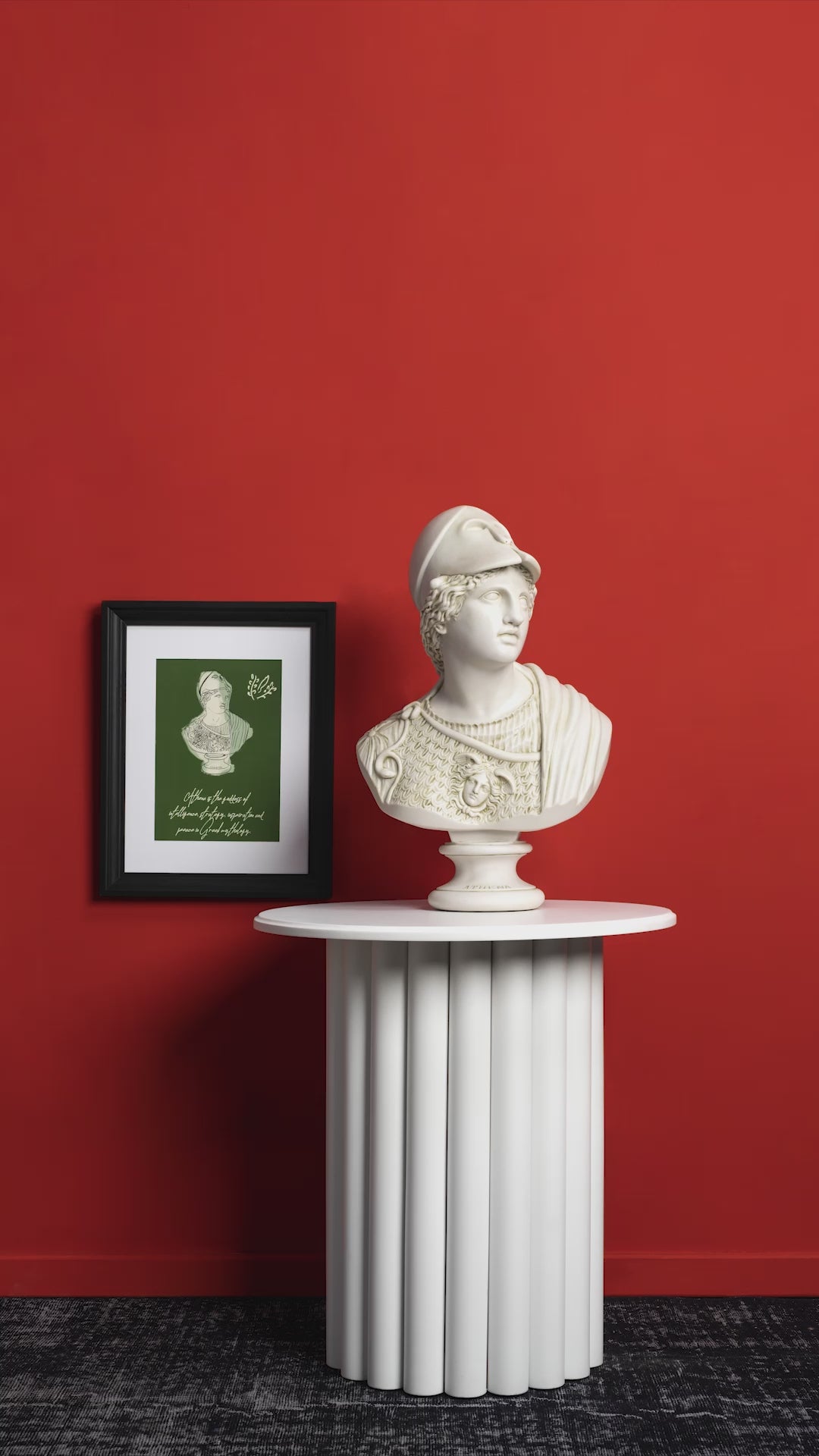 Wise Athena Bust
SKU: 9000000027670
Free delivery throughout Turkey
10% discount for MYlagu Prive Card holders!
Athena is the goddess of intelligence, art, strategy, inspiration and peace in Greek mythology. Considering these characteristics, she was called a sage. She was the representative of peace that came in the light of knowledge, not war. She is also a goddess representing handicrafts, and the trumpet, flute, pottery, rake, plow, ship and war carriage are counted as her inventions.
The most important sculptures in world history are brought to your living spaces by Lagu's special selection, using the best materials.
The decorative sculpture is produced with compressed marble powder from molds of original artworks exhibited in the museum.

It is suitable for both indoor and outdoor use.
Width: 38cm / 14.96 inch
Depth: 24 cm / 9.44 inch
Height: 62 cm / 24.4 inch
Weight: 18 kg / 39.68 lb
Pickup available at Fabrika
Usually ready in 24 hours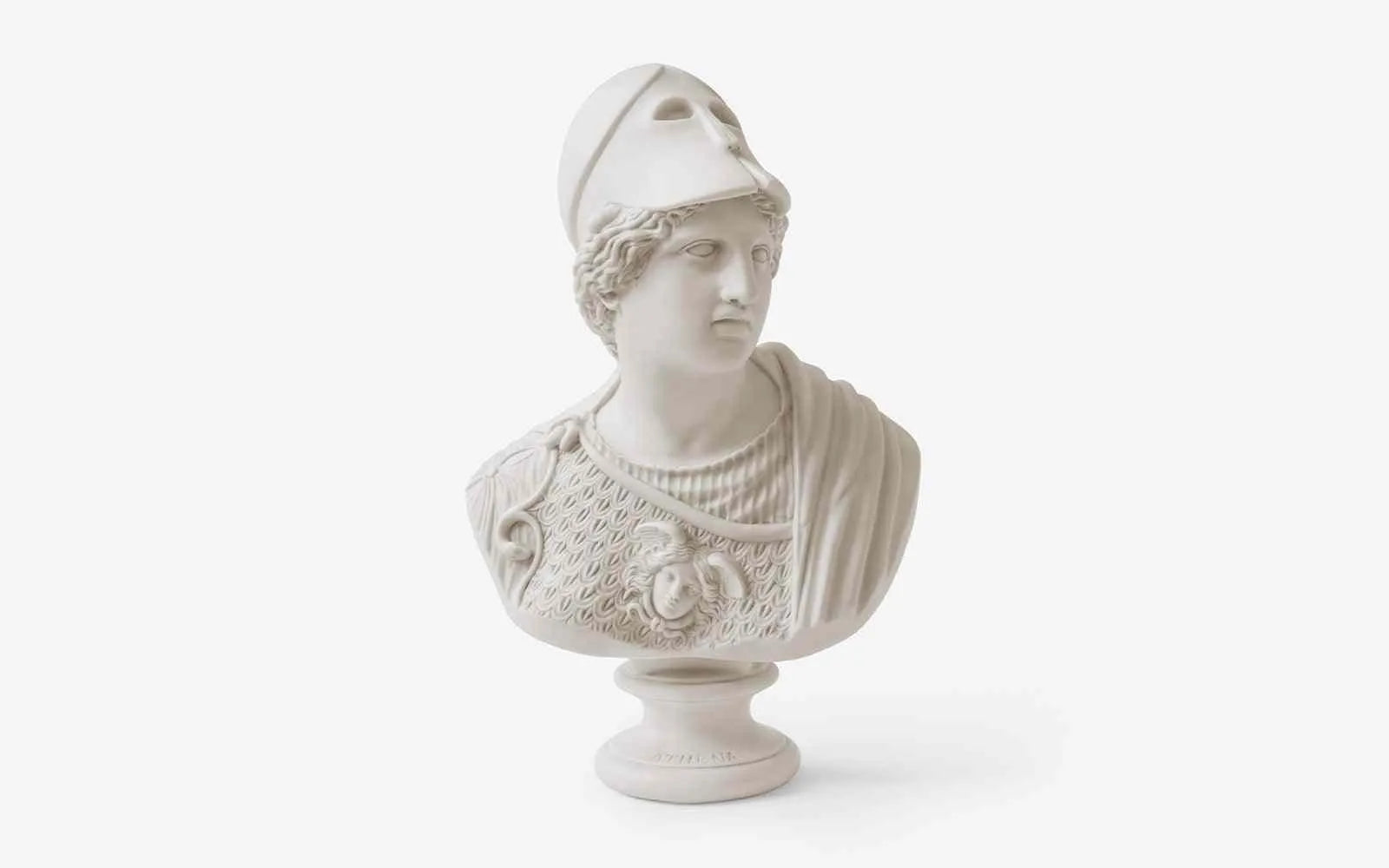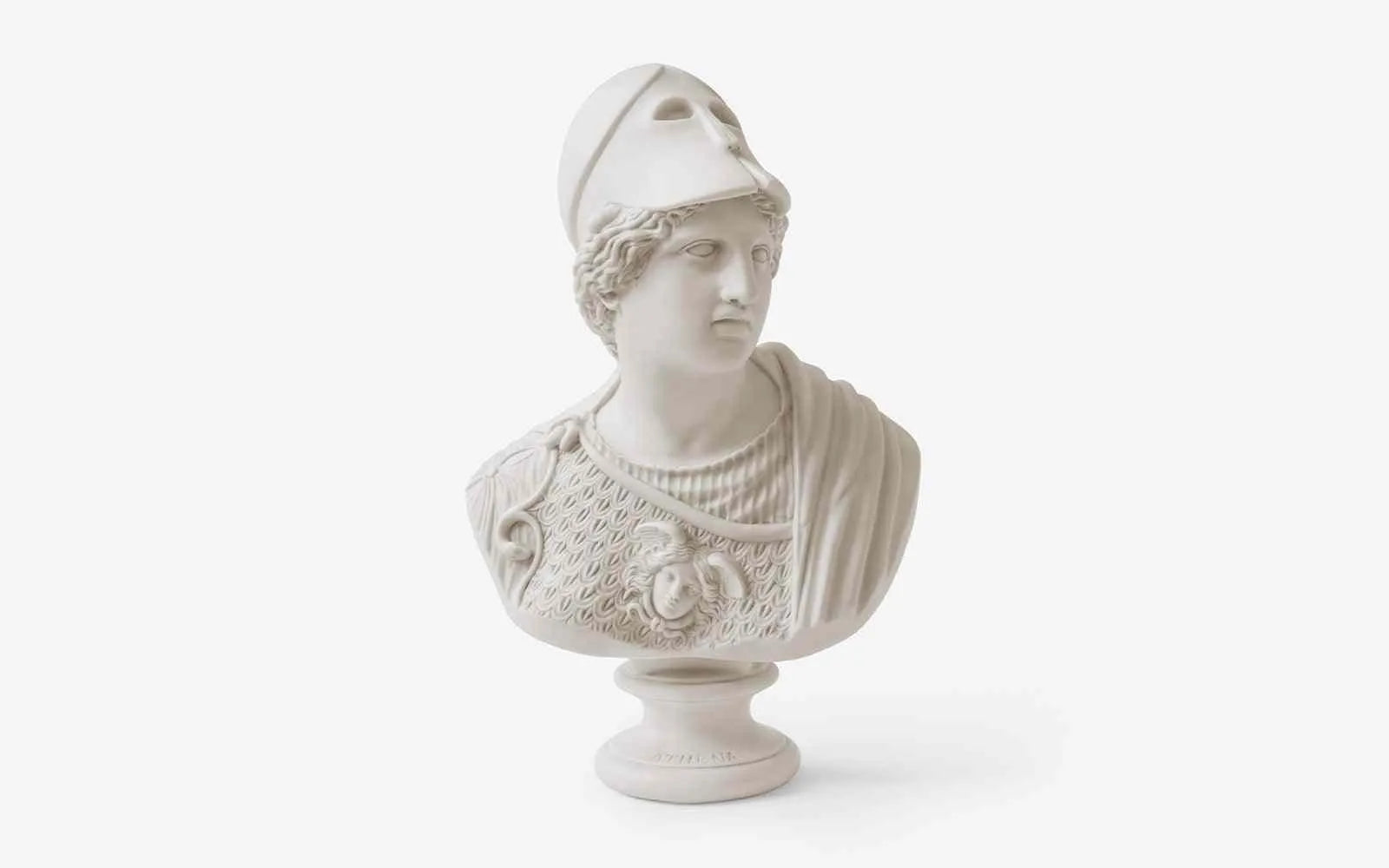 What does Athena represent?

Athena is the goddess of intelligence, art, strategy, inspiration and peace in Greek mythology. She is called Minerva in Roman mythology. His father is Zeus, the head of the gods, and his mother is Metis, the goddess of wisdom, who was Zeus' first wife. Its symbols are the shield, spear, olive branch and owl.

How to use decorative sculptures?

Decorative sculptures are used to provide an aesthetic appearance in homes and offices. Sculptures are usually displayed in the center of a certain part of the home or office (for example, the living room, dining room or entrance hall) or in a prominent place. This aims to draw attention to the sculptures and to improve the overall appearance of the home or office by decorating the environment. Sculptures also help maintain order and space in homes or offices. For example, a decorative sculpture can be placed in a corner of a house or office, adding a special atmosphere to this space. Sculptures are also chosen according to the tastes and personalities of the people, helping to reflect the personality of the home or office.
What should you consider when choosing a sculpture?

Style: The sculpture should match the overall style of the home or office.
For example, in a modern home, a classical style sculpture may not be appropriate.
Scale: The sculpture should match the scale of the home or office.
For example, a very large sculpture may seem unbalanced in a small space.
Colors: The sculpture should be in harmony with the colors of the home or office.
For example, in a house with white walls, a light-colored sculpture may be more appropriate.
Interests: The sculpture should match the person's interests.
For example, for an art enthusiast, a sculpture from an artist's work may be more appropriate.
Placement: The sculpture should match the placement of the home or office.
For example, at the entrance of a house, a statue to be placed near the door can be a distraction inside the house, while improving the overall appearance of the house.
How to clean marble sculpture?

To get the most out of this stunning decor item, you need to provide it with regular maintenance. As with most of your other items, protecting sculptures not only helps keep them looking fresh and new for any guest, but also extends the life of your sculptures, furniture and decorative items.

Sculpture in indoor places such as home, office, clinic, etc. Our recommendation for decorative items made of materials is to clean them with a clean dry cloth or cleaning apartments that help to remove dust in routine cleaning. In case of possible staining, you can clean it with cleaning agents that do not contain heavy chemicals and with a sponge, cleaning cloth that does not have abrasive surface.

Keeping it away from sharp, piercing, caustic tools and materials will prevent permanent damage.

How you maintain and clean your garden sculpture will depend on the material used to make the sculpture. Sculptures and decorative items you display outside can be cleaned with water and cleaning products that do not contain heavy chemicals.
Do you do marble sculpture repairs?

Possible damages can be repaired according to the extent of the damage. In this case, you can contact us.
What are the shipping and delivery options?

Your orders for medium and large sculptures placed in Istanbul are usually delivered by lagu within 1-2 business days.

Sculpture orders outside of Istanbul are sent by courier.
Yes, we ship to all over the world.

Please contact us for shipping options and costs based on your country of residence.

*For international orders, shipping charges may vary depending on distance, cargo size and product type.

*It may change with the effect of disruptions in the supply and transportation processes.
You can contact our customer support from Monday to Friday: 10:00 - 20:00.
0850 305 5248
FOR HOME AND GARDEN
DECORATIVE SCULPTURES
The works, which are the footprints of the civilization, are original works produced from original molds, as well as first-class copies of ancient mythological sculptures, which are actually produced from suitable molds. Along with large size sculptures for home, bust sculptures for your areas such as desktop, workspace, bookcase.
SEE ALL
DECORATIVE
Bust Sculptures
Decorative marble bust sculptures for your home, garden, office and all other living spaces, bust sculptures in the lagu collection, historical and mythological characters such as David (David), Socrates, Zeus, Eros, Athena, as well as Ancient Greek exhibited in the most important museums of the world. Along with the remaining symbolic sculptures, original marble sculpture works are also included in the bust sculptures lagu collection. Those who are looking for complementary accessories and decorative items for the decoration of their living spaces, you can choose them as decorative items for public spaces such as offices and examinations. Decorative sculptures produced from compressed marble powder are produced from the original molds of the works in the museum.
SEE ALL
FOR YOUR HOME, GARDEN AND OFFICES
Large Statues
Among the most preferred ones of the famous ancient Roman Emperor Marcus Aurelius collection in the decorative large-size sculptures collection, decorative marble sculptures, which are suitable for working areas such as living rooms and gardens, as well as offices and clinics, are waiting for you to add a different atmosphere to your living spaces.

In antiquity, besides pieces from ancient Greece, there are also the most famous artifacts from the renaissance period. The works, which are the footprints of civilization, were produced with marble powder from molds suitable for the originals in the world's most famous museums.


SEE ALL
FOR DECORATION
Small Sculptures
The most ideal and fastest solution for tiny touches and changes in your living spaces is through decorative products. Small marble sculptures are preferred for areas such as bookshelves, desktops and showcases. The ideal candidate for small surprises for yourself and your loved ones!

Among the small sculptures, Hermes, the son of Zeus and Mia, the messenger in mythology, the bust of David (David), which is considered one of the two best sculptures of Michelangelo, Milo Venus, one of the most famous works of Ancient Greek sculpture art, whose reputation has been increasing in recent years, Busts of Socrates, one of the most well-known names of ancient philosophy, and Torso's, which are the subject of perfect male and female bodies.
SEE ALL